Make your shipment packages easier
to identify, ship, sort and deliver
Self-adhesive
packing list envelopes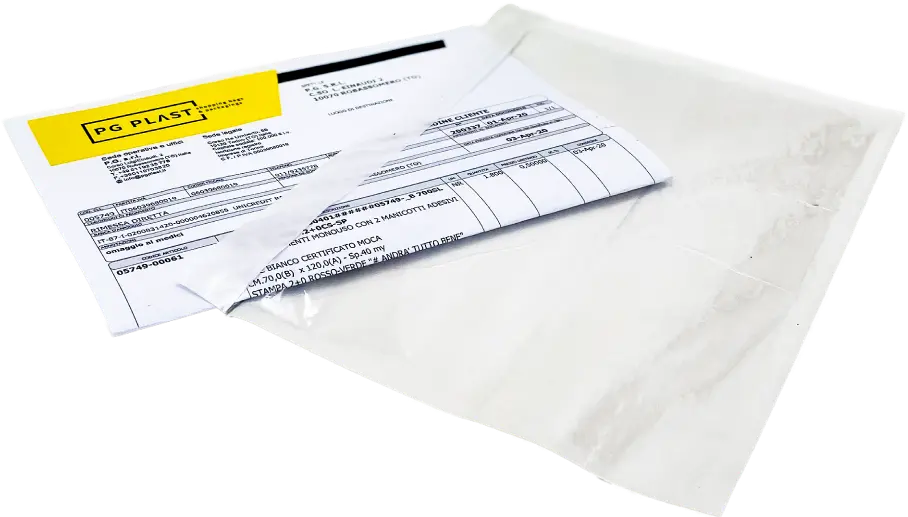 The envelopes are self-adhesive and easy to apply
on any type of package and any type of material.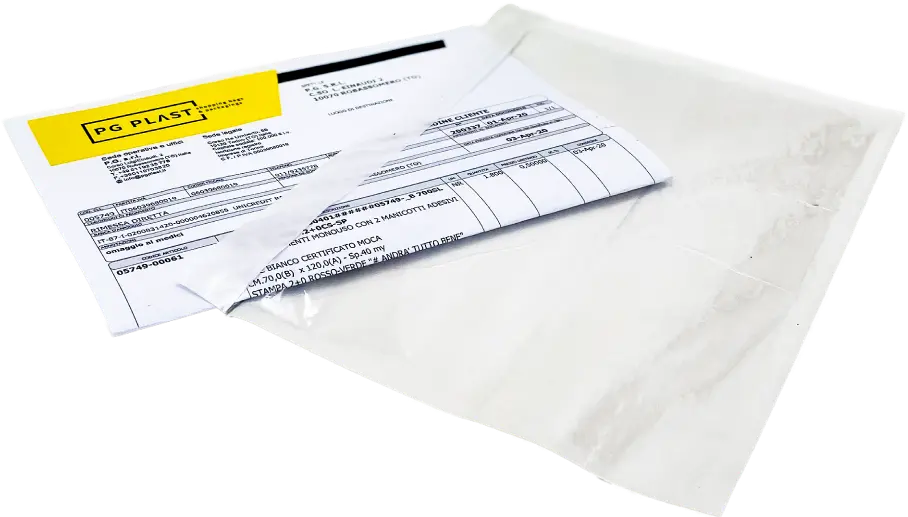 Simply an envelope!
Our self-adhesive packing list envelopes match many advantages
with simple use application
NO MORE DELAYS AND LOSSES
The self-adhesive packing list envelopes serve to reduce delays and transport documents' losses by attaching them directly on the package.
MORE EFFICIENT TRANSPORT AND SORTING
The information about contents and destination will be immediately visible on the package and the sorting, storing, transport and identification operations will be easier.
ADDITIONAL SAVINGS
The self-adhesive packing list envelopes can hold also manuals, instructions, technical data sheets or any other documentation that, attached to the transport documents or stuck on your packages, will not have to be shipped later, reducing freight fees.
Advertise your products
Customizing your packing list envelopes with your own design and logo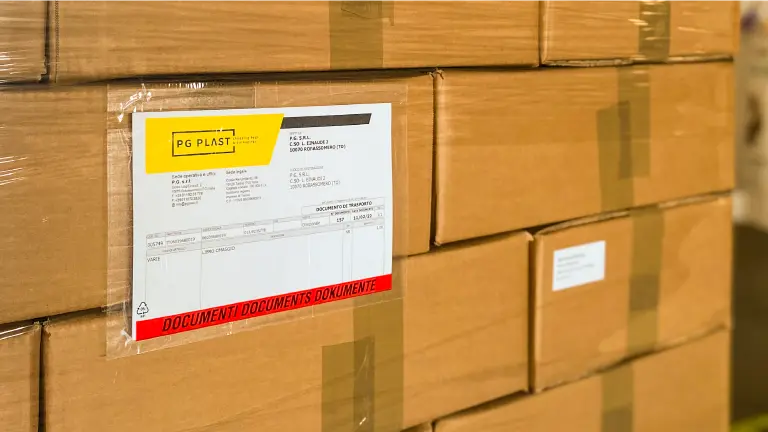 Free advertising directly to your customers
The self-adhesive packing list envelope can have a customized print to enhance your logo's visibility and brand awareness during the transport and till your products reach the end customer.
Even easier to identify
A customized packing list envelope makes even easier to identify your packages through your unique design and logo.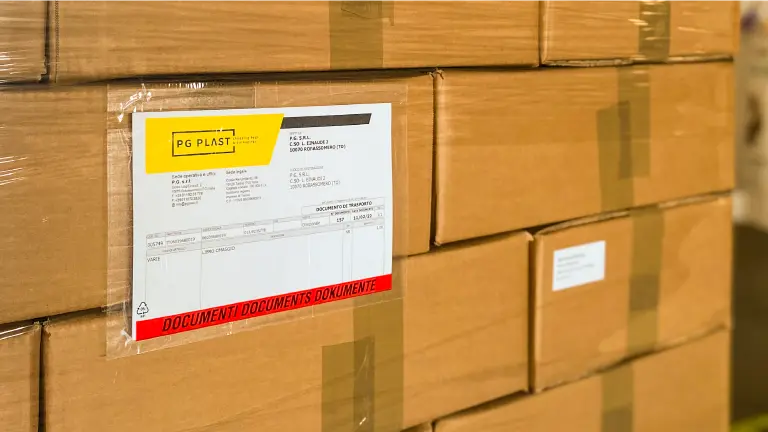 Technical Specifications Data Sheet
Technical specifications Data Sheet
of Self-adhesive packing list envelopes