Our courier bags are strong, waterproof, flexible,
low-cost and eco-friendly
Courier and eCommerce bags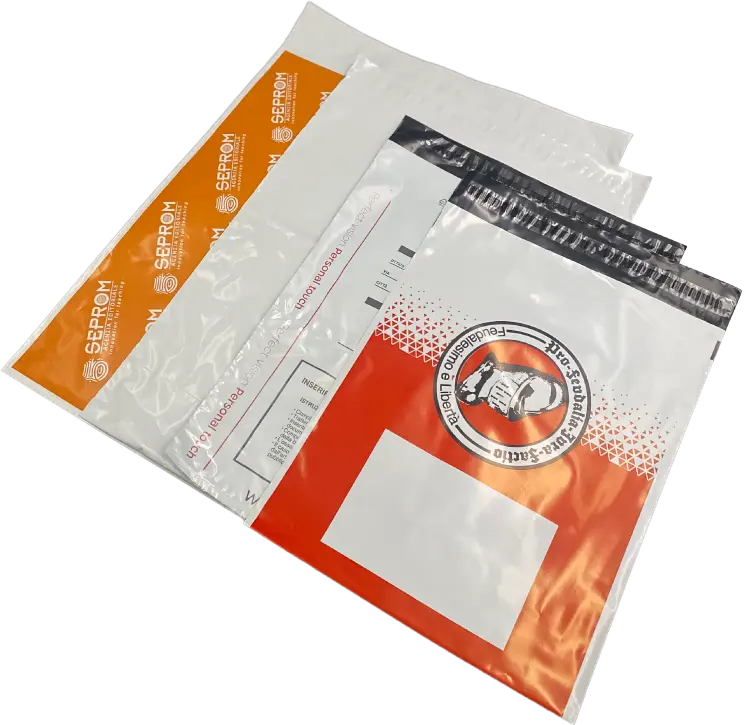 Ship your products and documents fast and easy while advertising your own logo
and making easy for the customer to rendered /return the product.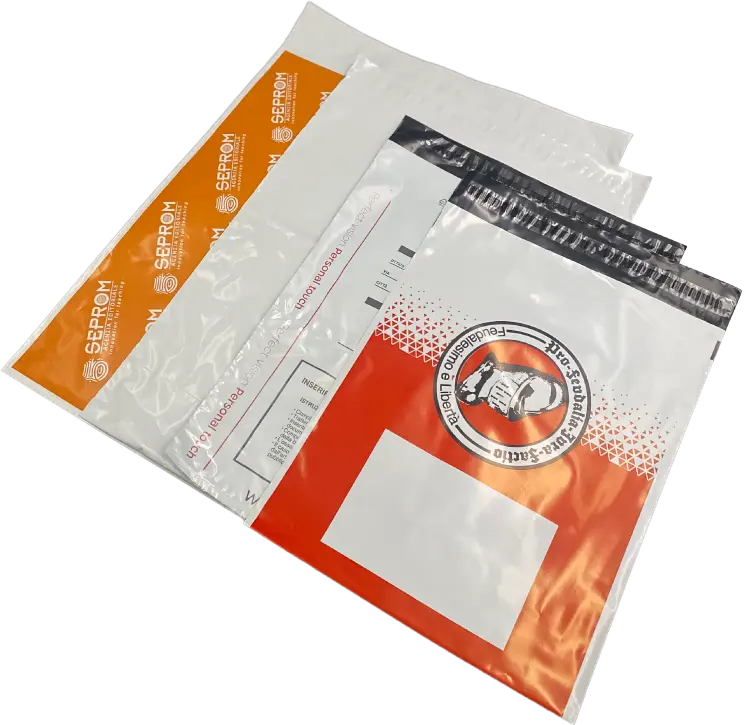 Best choice!
Because the bags used by couriers and post offer many advantages
STRONG AND WATERPROOF
Your products will be protected and safely managed during the transport.
There's no risk of damaging or getting soaked.
PRATICAL AND FAST
Your product will be packed and ready for shipment in a flash:
Put your product inside the bag
Take-off the liner from the flap
Glue the flap on the back of the bag.
And if you want to attach the shipment document, you can use the external overlap pouch
DURABLE AND RECYCLABLE
LDPE is a material both durable and 100% recyclable!
When no longer usable, throw them in the plastic recycle bin:
They will be completely recycled and used to bring life to other reusable products.
E: one letter, two important meanings
A Low-cost and eco-friendly product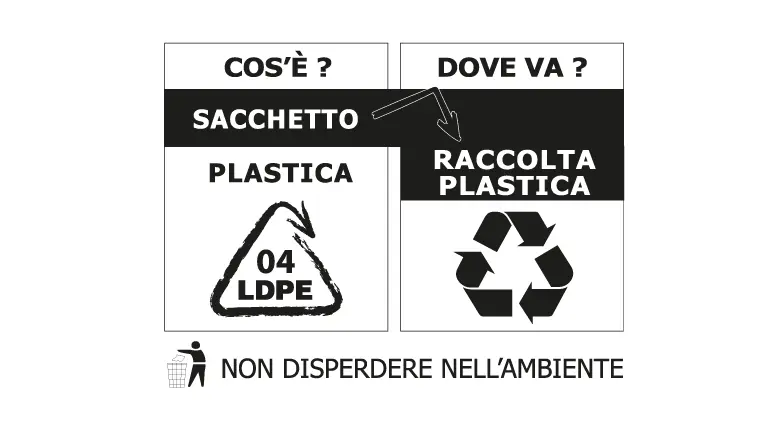 LOW-COST
There's no cheaper product to pack and ship your products:
The courier bag in plastic is not only low-cost, it also helps you reduce time and space, decreasing your freight cost and CO2 emissions.
ECO-FRIENDLY
A high percentage of the plastic used to produce our courier bags comes from shrinkages, industrial waste, and recycle of other plastic products.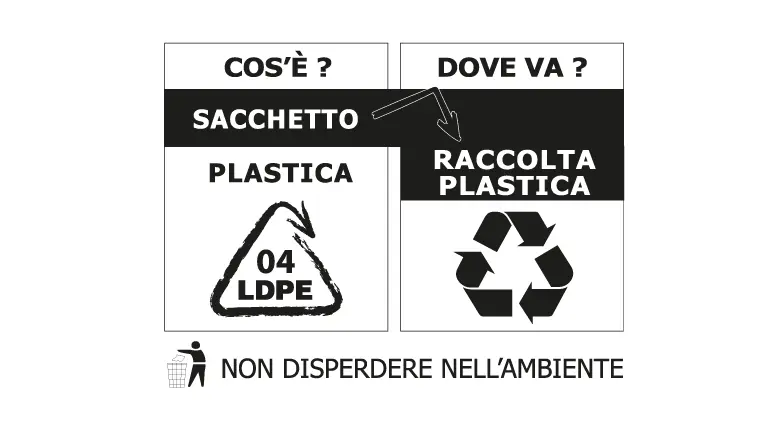 Our bags can be customized with
an external overlap pouch so you can attach
transport documents, manuals, instructions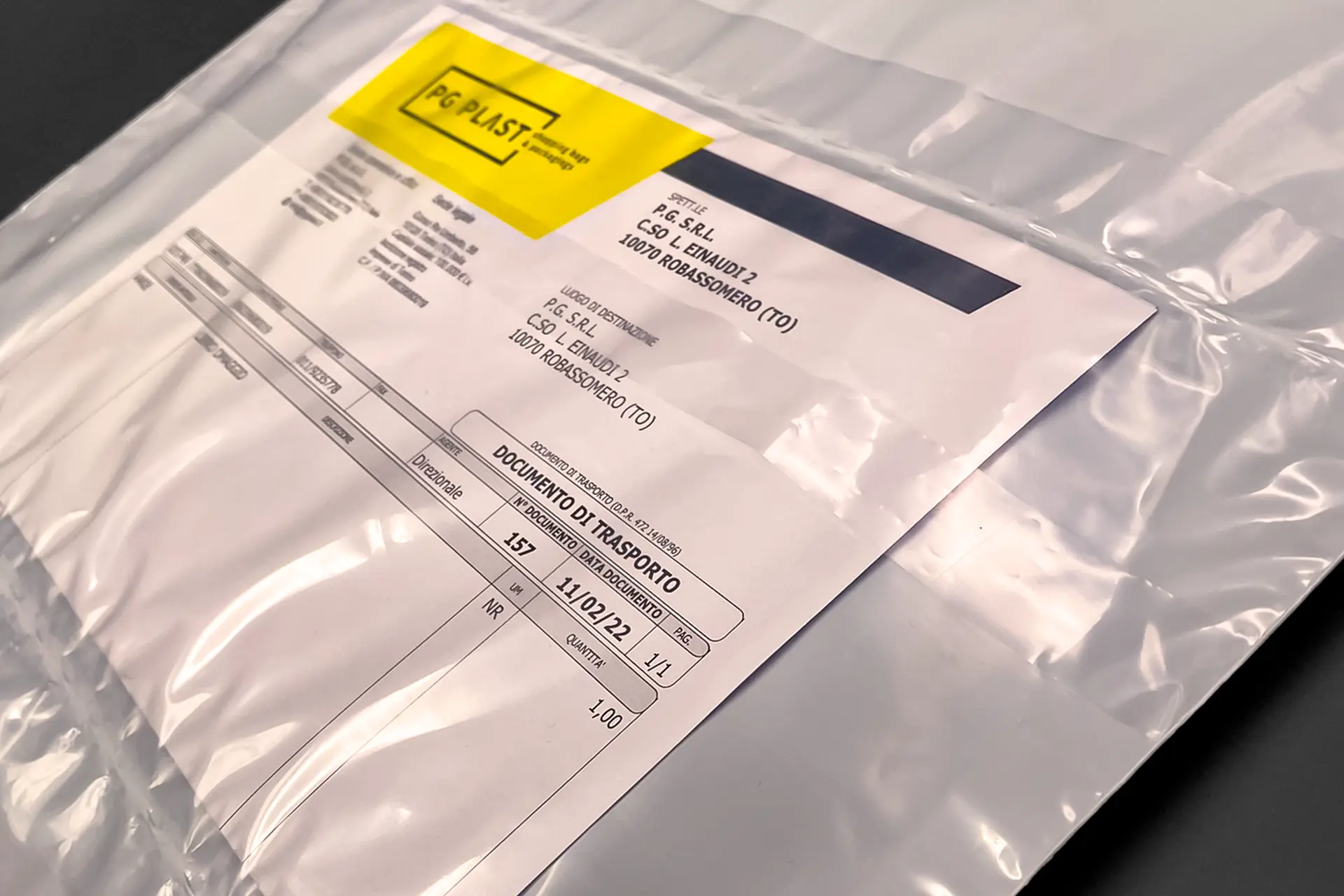 Your shipment documents protected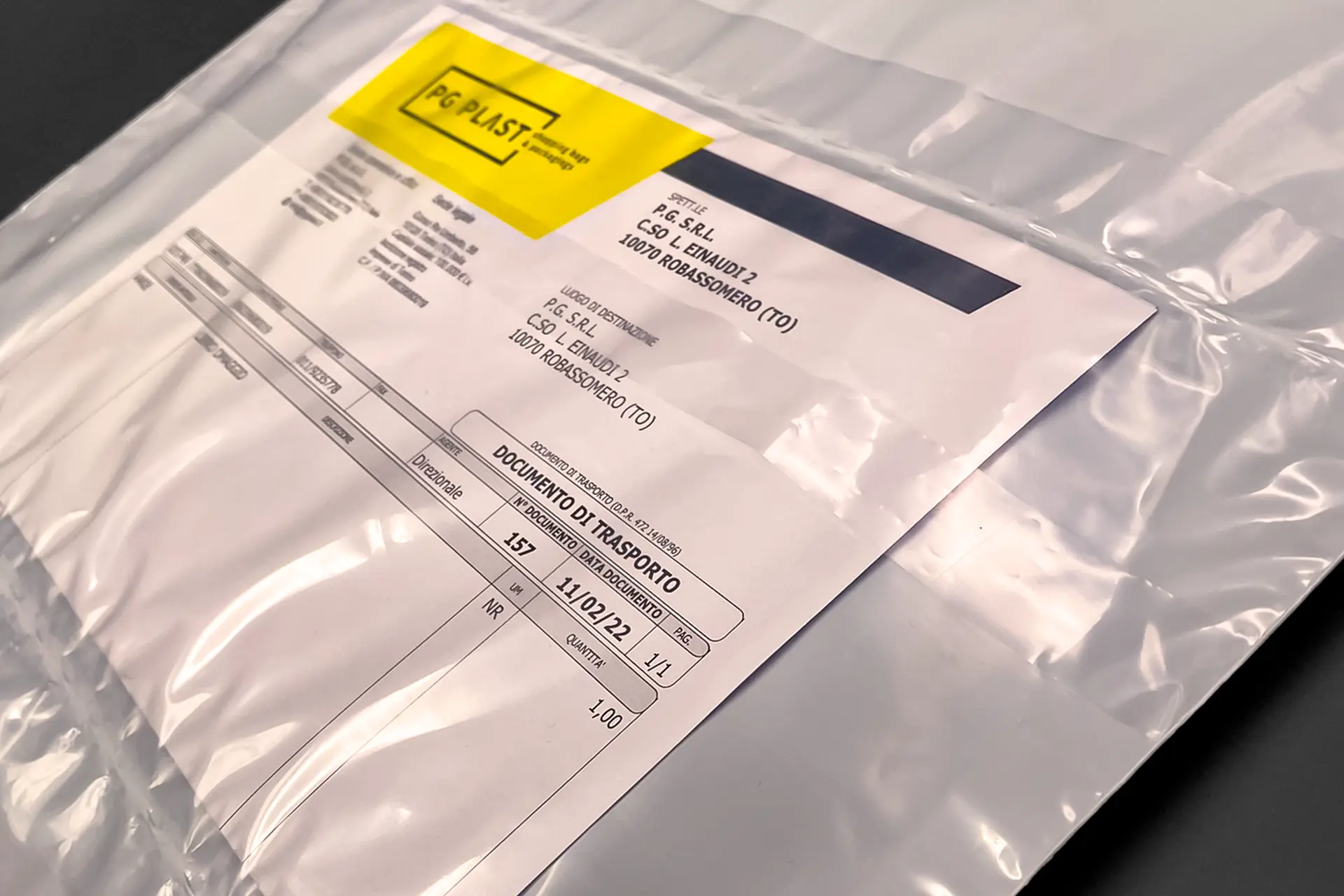 AND ALWAYS ATTACHED TO YOUR SHIPMENT
By applying a transparent external pouch on the bags, we make sure your shipments are always reaching their destinations properly accompanied by the pertaining documents and the destination is easy to read reducing confusion and loss risks
A second adhesive strip can be added to the standard courier bag to allow the eventual product return
You don't like it?
You can return it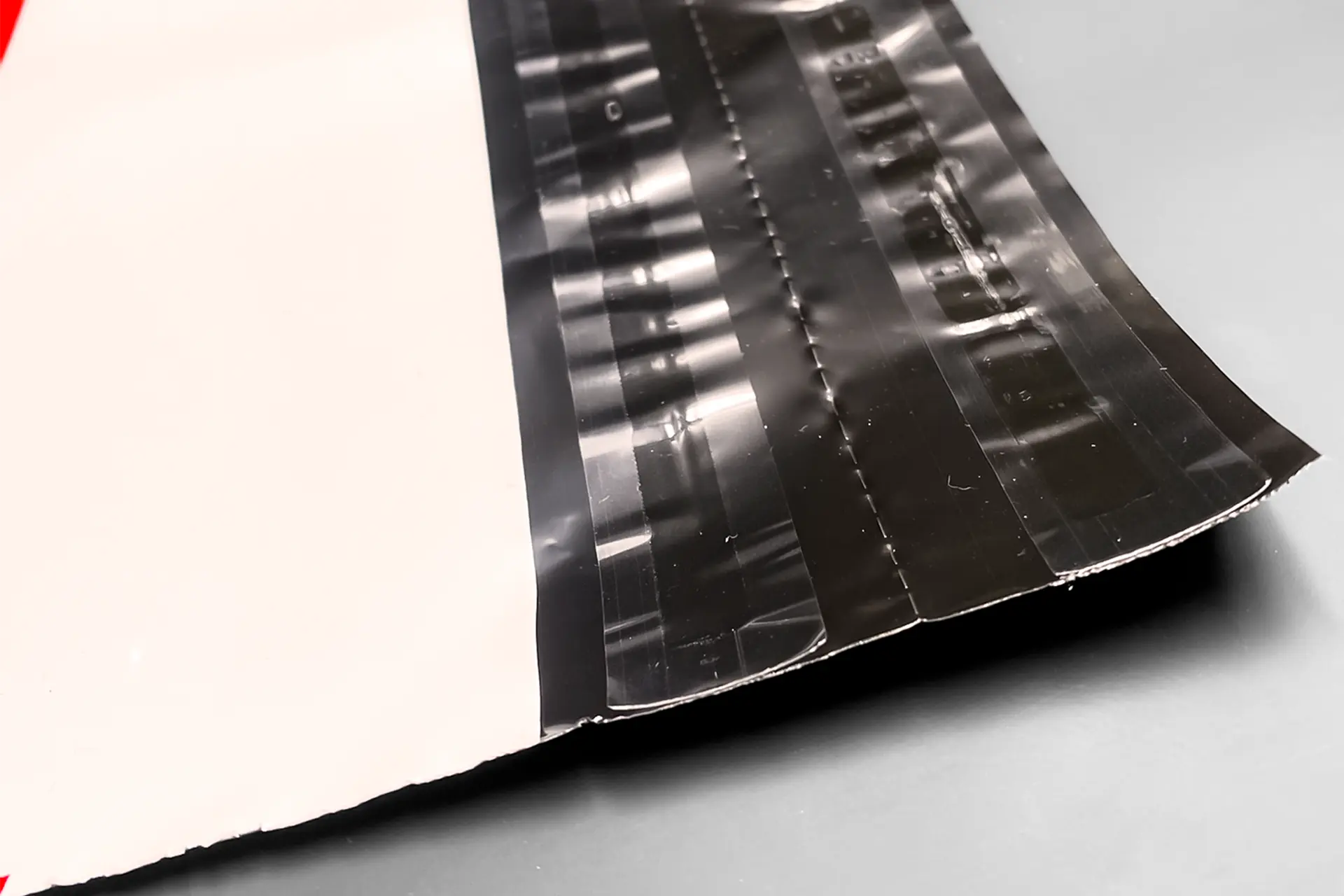 DOUBLE ADHESIVE STRIP
By choosing the model with double adhesive strip, you offer to the customer the option to return your product. Thanks to the micro-perforation line on the flap, your customer can open it without damaging it and reuse it for returning the product by closing the second adhesive strip.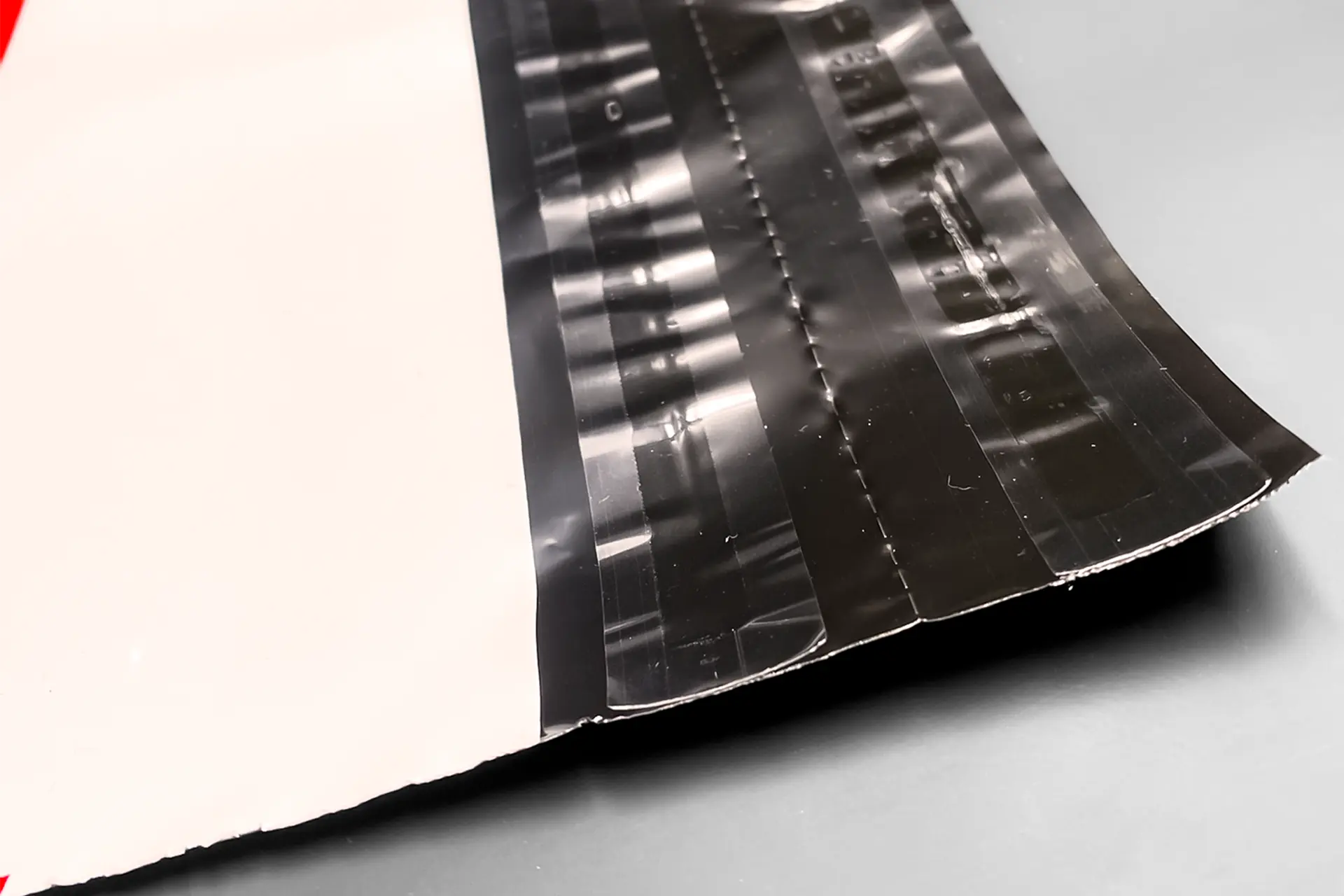 Data Sheet
Technical Specification Data Sheet
for Courier & eCommerce bags
For quality and professionalism
Chosen by our customer
Thank you for trusting us…
Bags for courier delivery of products from Focenza, the e-commerce of colourful online underwear.
Courier & ecommerce bags
Fields and applications

Automotive, metal-mechanical companies, fashion and apparel, pharmaceutical industry, agricultural sector, chemistry industry.
Cosmetics, toys and games, furniture industry, buildings and industrial and civile plants, electronics companies.
Food sector, optical, telecommunication, wood/pellet industry, manufacturing industry