Cheap and eco-friendly bags and envelopes
Bags and envelopes
"Made Green in Italy"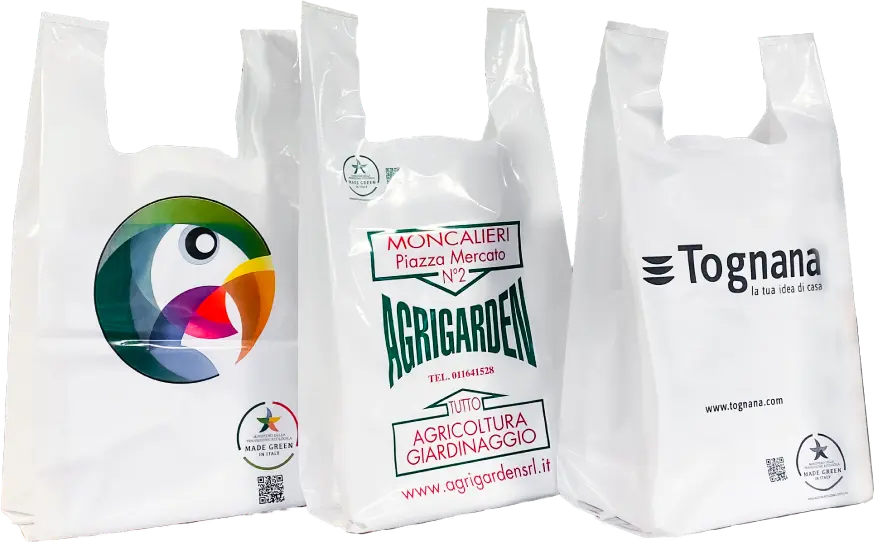 First in Italy to obtain the Made Green in Italy certification
for our reusable and multipurpose bags
and envelopes for shipping / return with handle.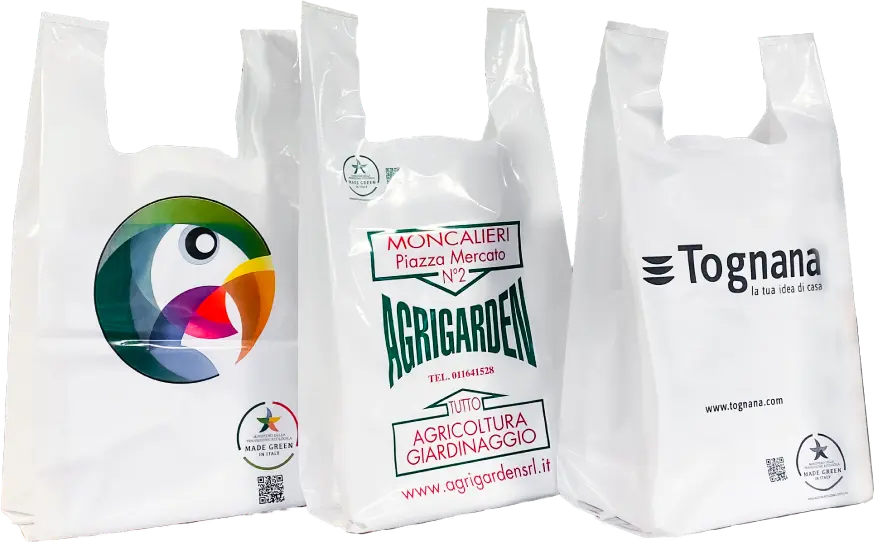 Something new!
The Made Green in Italy certification is something new!
For our company, but also for Italy.
A ministerial "direction" certification
The voluntary national scheme called "Made Green in Italy" was established by art. 21, paragraph 1 of Law no. 221/2015 and, more recently, with Ministerial Decree no. 56/2018 the implementing regulation entered into force, which establishes the methods of operation.
It is the first and only certification of institutional matrix and of a public nature and has as its basic objectives the promotion of sustainable models of production and consumption, the transparency and comparability of the environmental performance of products and the competitiveness of Italian-quality products on national and international markets.
At the service of the green economy
For Made Green in Italy products there is a logo and a product environmental footprint declaration providing information about both quality and quantity of the environmental performance of the product whose use is authorized directly by the Ministry of Ecological Transition.
First in Italy
We are the first Company to receive the class A classification for 11 items of its own production that, in addition to meeting the requirements of "Made in Italy", also comply with the parameters necessary to be judged "sustainable" on the basis of a reference benchmark at national level (https://www.mite.gov.it/pagina/prodotti-made-green-italy).
Assessments are carried out by applying the European PEF (Product Environmental Footprint) Methodology, which allows to calculate the environmental footprint by measuring the impact of the product at each stage of the life cycle.
Why are they cheaper?
You may be wondering "how can a green product cost less?"
Thanks to the use of recycled materials and the technical characteristics of the product itself.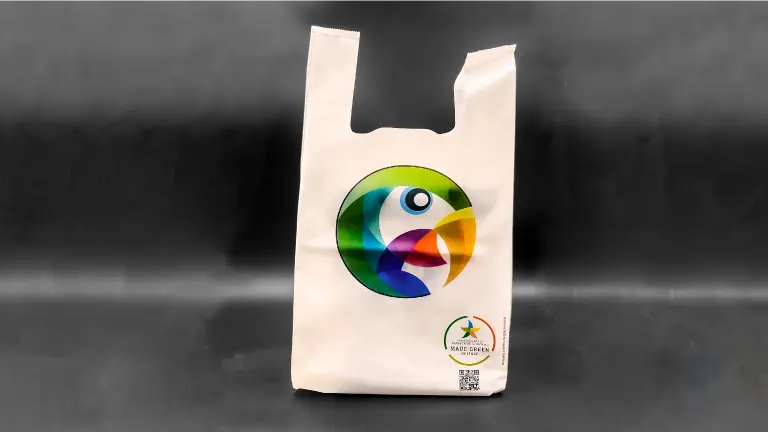 A supply chain of proximity
The "Made in Italy", associated with the "Green", guarantees a certified and monitored supply chain of Italian companies.
Less material for the same quality
The products of the "Made Green in Italy" line can be made with the use of the amount of material strictly sufficient to guarantee the performance for which they are designed, resulting in significant savings compared to standard products.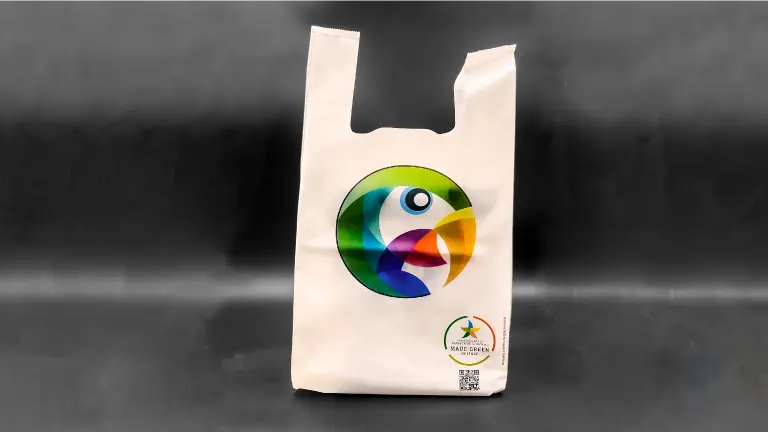 Why are they greener?
Materials and production make
Made Green products more ecological: let's find out why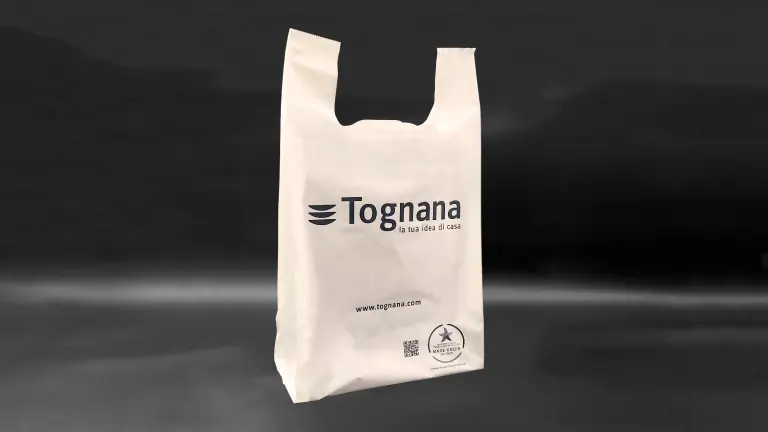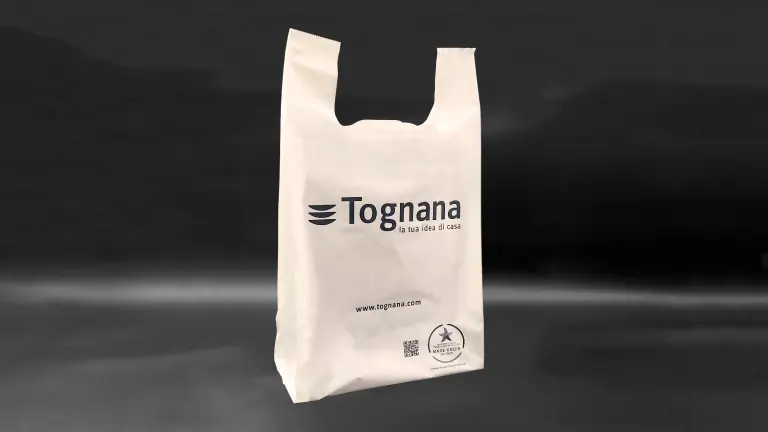 Produced with recycled plastics
All Made Green in Italy products are produced with pre-established minimum percentages of recycled plastic and can in turn be recycled.
Strict controls on the production chain
All the Companies involved in the production are Italian and they are required to guarantee performance also in relation to the supply of materials and energy consumption.
What products are
Made Green in Italy
Only a selection of bags and sacks
has received certification
Find out more about our bag models
AMBRA S
Models
AMBRA S LD,
AMBRA S LD GREEN
AMBRA M
SHOPPER S
Models
SHOPPER S LD,
SHOPPER S LD GREEN
SHOPPER M
Models
SHOPPER M LD,
SHOPPER M LD GREEN
SHOPPER L
FLEXILOOP S
Find out more about our
Courier and eCommerce bags
CORRIERE
Models
CORRIERE XS LD,
CORRIERE S LD
Data Sheet
Technical specification Sheet
of Made Green in Italy bags and sacks
For quality and professionalism
Chosen by our customer
Thank you for trusting us…
Envelopes certified Made Green in Italy for GIST: clothing, helmets and glasses for cycling.

Envelopes certified Made Green in Italy for Buora D.P.U., distributor of screws in the 10.9, 12.9 and high-strength stainless steel material range.
Bags and envelopes Made Green in Italy
Fields and applications

Automotive, metalworking companies, fashion and apparel, pharmaceutical industry, agricultural sector, chemistry industry.
Cosmetics, toys and games, furniture industry, buildings and industrial and civile plants, electronics companies.
Food sector, optical, telecommunication, wood/pellet industry, manufacturing industry.