Passionate manufacturers of professional
100% made in Italy envelopes
PG Plast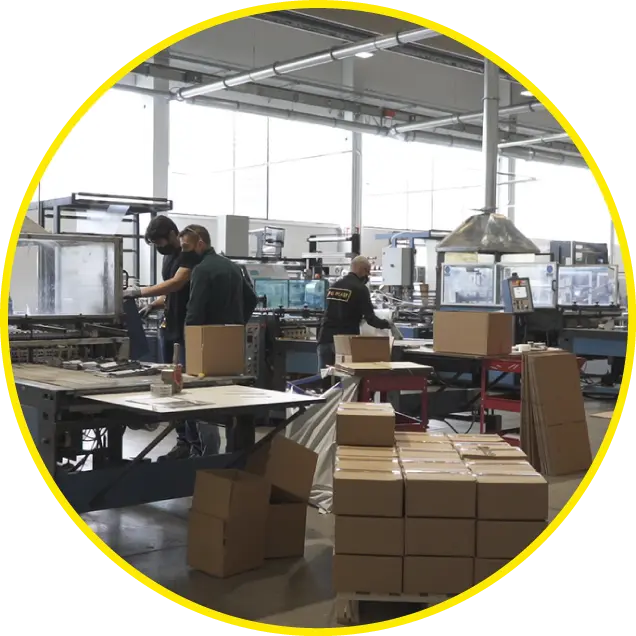 Do not underestimate the properties of plastic:
we use recycled and recyclable plastics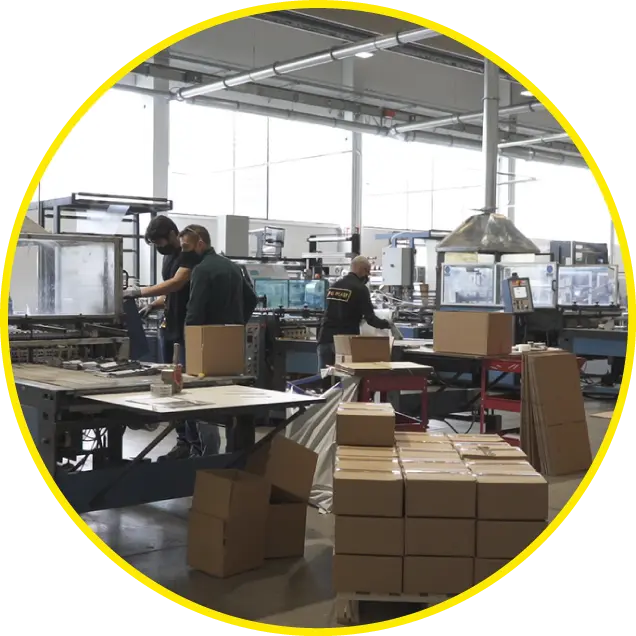 Since 1973
In the historic headquarters of Corso Italia in Robassomero
the first plastic shoppers were born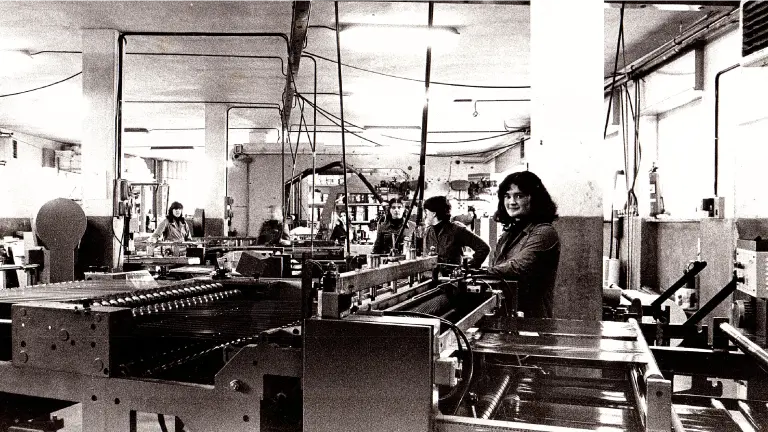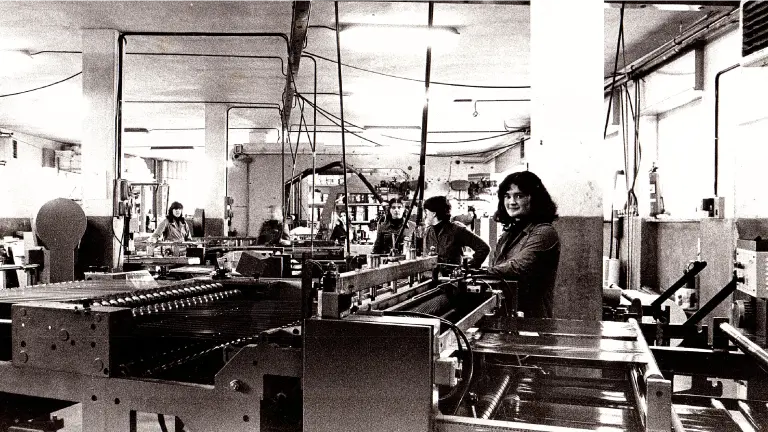 The beginning
The history of PG Plast began in 1973, the year in which the Porchietto family started the production of the first shoppers made of polyethylene, in the historic headquarters of Corso Italia in Robassomero.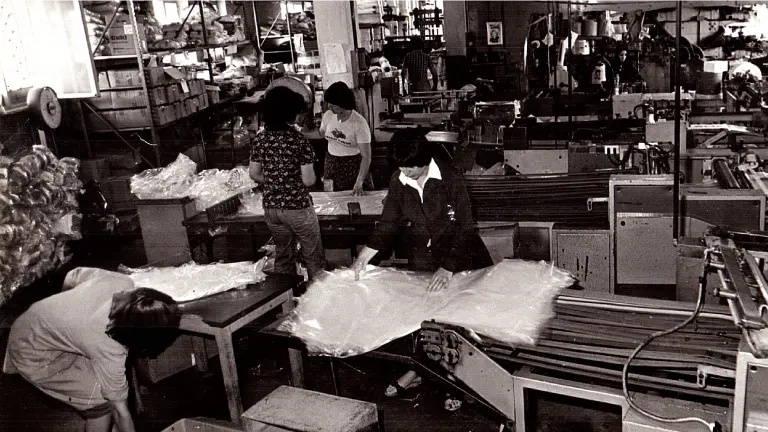 A company made of professionalism
At their side some key figures operating in the production departments: men and women, travel companions who since then and throughout their working career have been following and supported the growth of the company.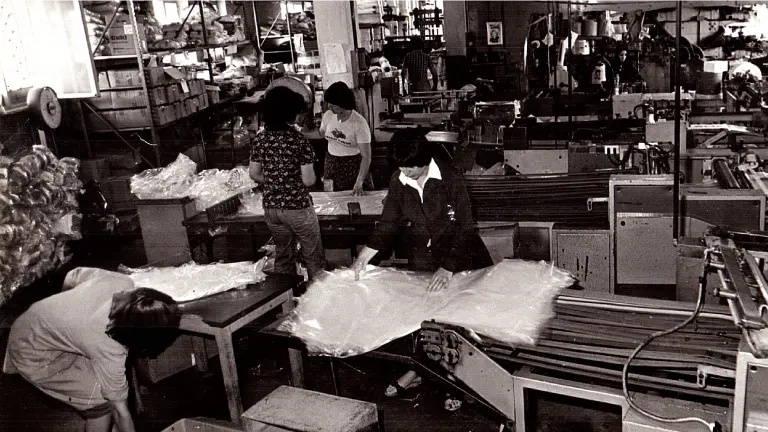 Constantly evolving
Thanks to the continuous research
in raw materials and production techniques
An evolving company
Since then, however, many things have changed in PG Plast: the production and technological capacity has grown, thanks to continuous research of raw materials and production techniques.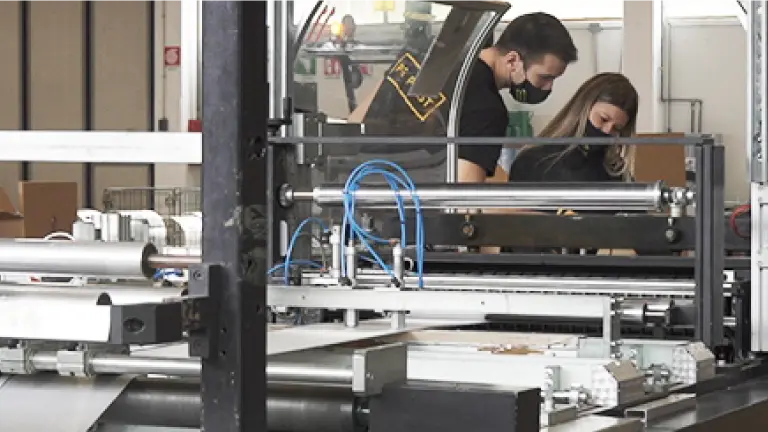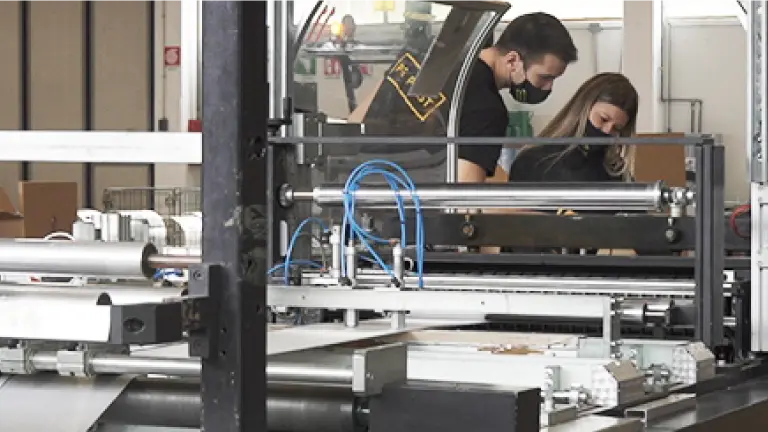 A company that grows and gives work
The number of people working in the company has increased and skills have increased, enriched by a strong presence of women, of which we are proud.
The change of course and location
In 2018, a real generational "transition" was completed, with the renewal of the company management and the transfer of the production department to the new headquarters located in the Robassomero industrial area.
PG Plast today
Italian short supply chain producers,
attentive to research and environment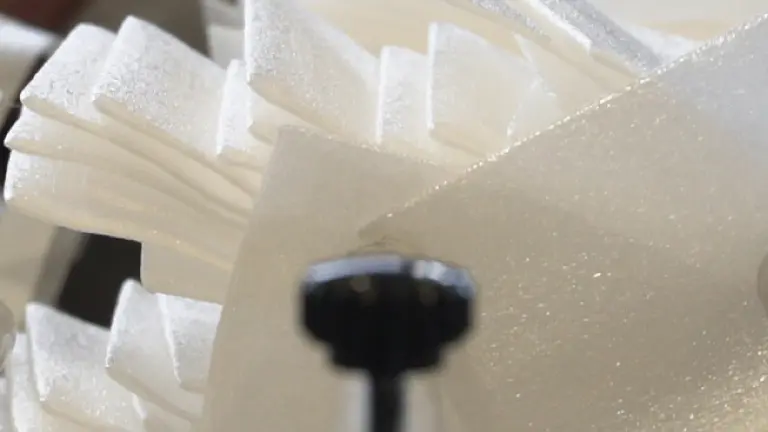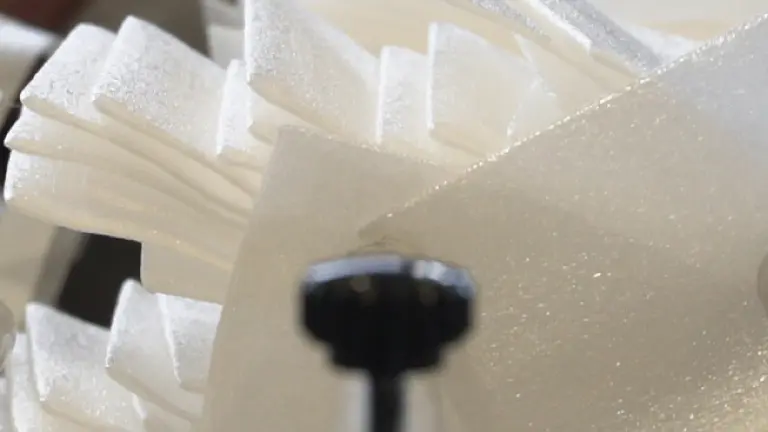 Plastic yes, but more and more eco-sustainable
We are manufacturers, we are Italians, and we are strongly determined to contribute to ensuring a future for our planet thanks to the constant search of increasingly eco-sustainable solutions. The combination of these elements, rare in the world of packaging and shopping bags, is a source of self-esteem for us at PG Plast. A self-esteem that makes us proud of how our production takes place, 100% "made in Italy" and 100% eco-friendly.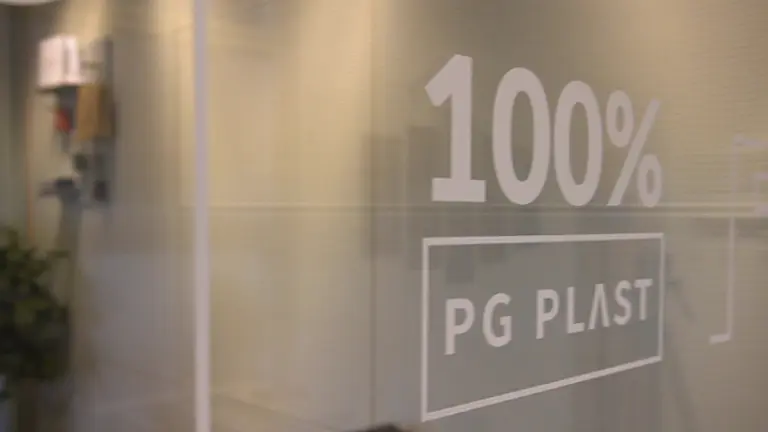 Caring of customers and details
Today, just like in the laboratory of the early Seventies, PG Plast continues to take care of every detail and follow each customer carefully, offering highly functional and creative solutions, in the industrial and commercial fields.
A more organized production
An ever-better organization of the production department, also involved in the processes of company renewal and generational change, and the professional growth of the operating staff, have made it possible to optimize the internal organization and to structure a more effective control of production cycles.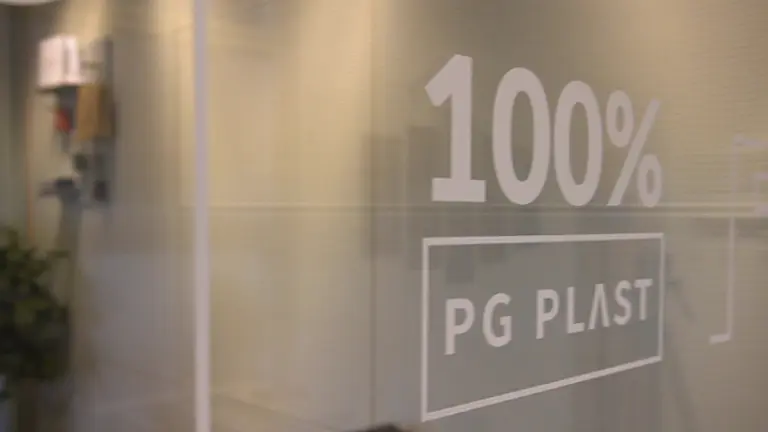 The new headquarters
New premises ensure better production and greater safety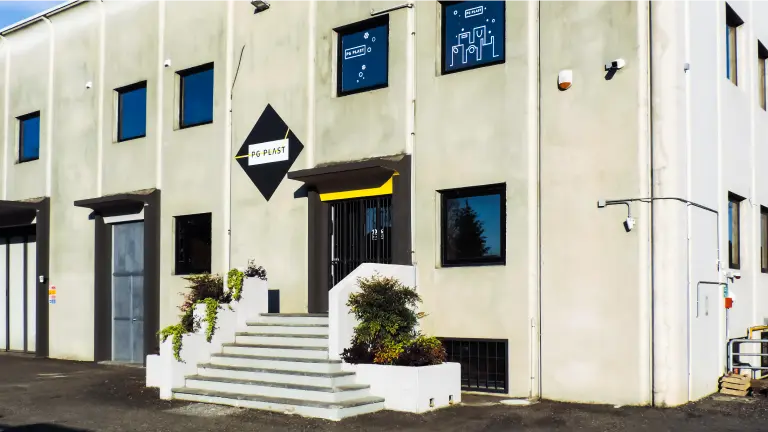 A larger production plant
The ideal completion of this growth path has found realization with the transfer of company production plant to the new headquarters.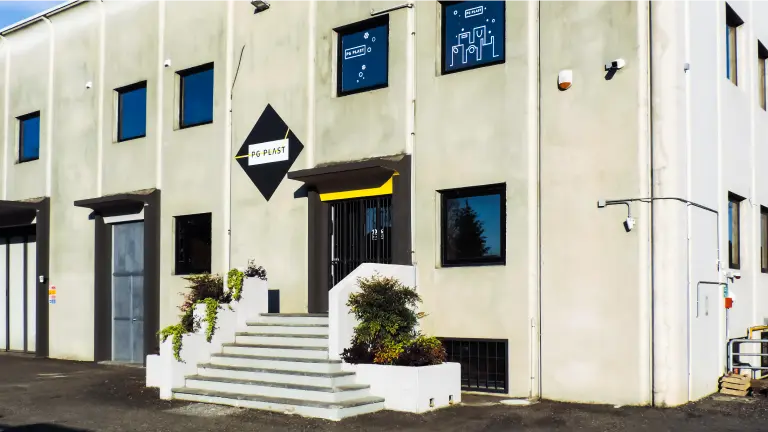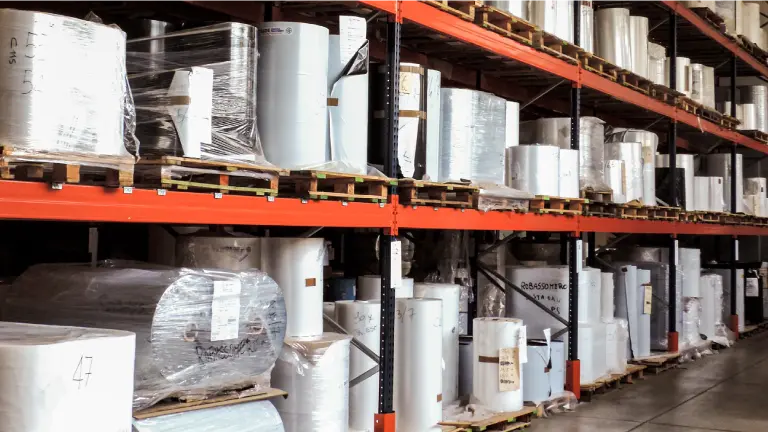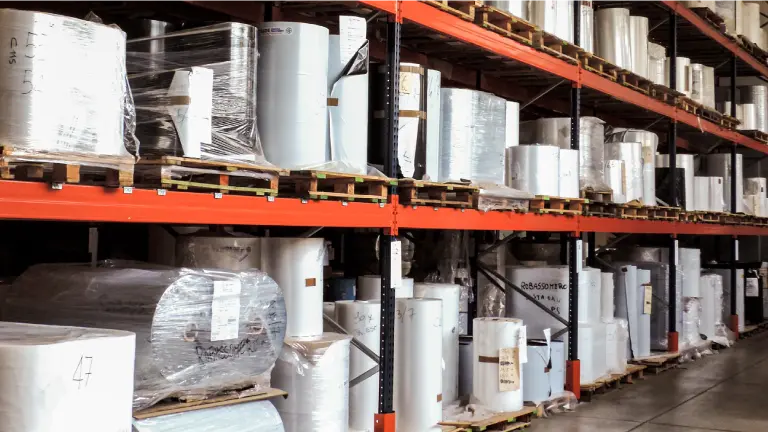 A more organized production site
The transfer to premises of a size more suited to the company's needs has allowed, in addition to a dutiful compliance with the environmental and safety regulations in force, also the possibility of further improving the organization of company production and having warehouse surfaces able to better support production needs.