The right bag for the transport of your money and valuables
Security bags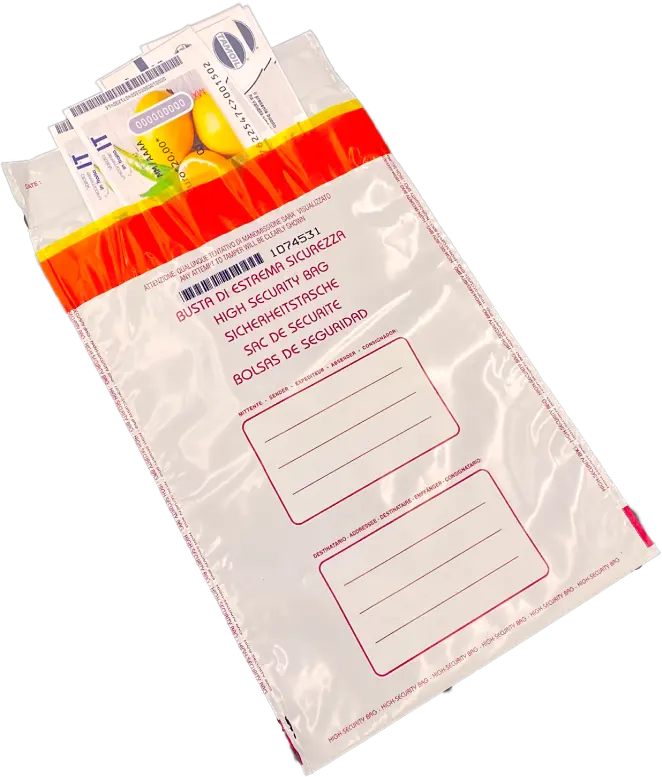 Transport safely your valuables, confidential documents, lab samples.
Our disposable high security bags points out any tampering attempt.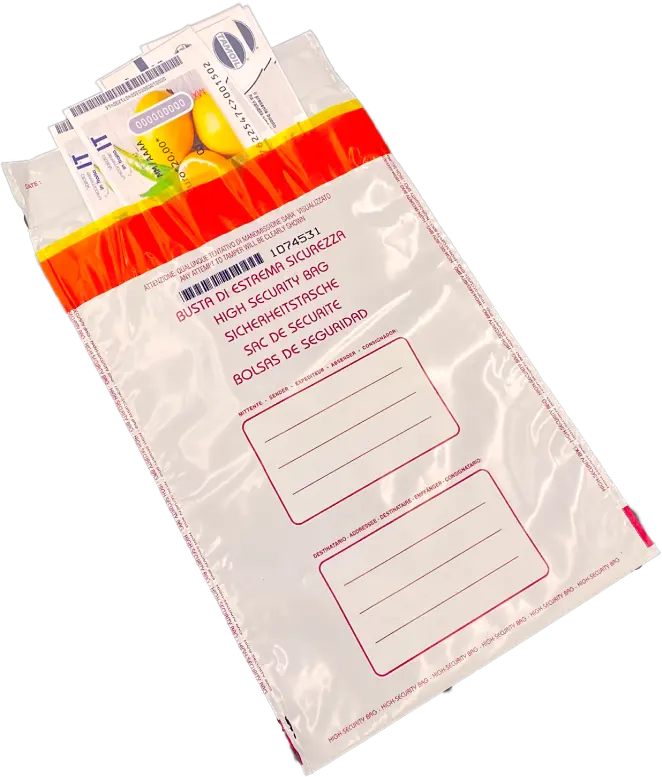 When are Security bags necessary?
Security bags are necessary when you need to
safely transport valuables
CONFIDENTIAL DOCUMENTS TRANSPORT
Ideal for credit institutes, companies and supermarkets, our security bags ensure not only the confidentiality of the documents contained, but also their traceability with barcodes and numbers.
LAB SAMPLES TRANSPORT
Particularly indicated for agricultural companies, labs and law enforcement agencies: our security bags' features ensure samples' integrity and traceability.
MONEY AND VALUABLES TRANSPORT
For valuables' transport, for money transfer between credit institutes, our security bags guarantee nobody can steal or manipulate the contents.
What makes our bags so safe?
The numerous security indicators used to highlight any opening attempt.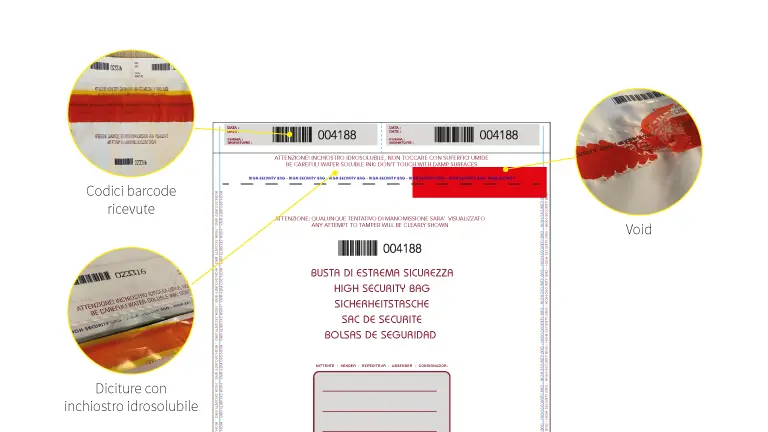 Tamper evident security tape highlights any tampering attempt.
Water soluble ink below the security tape to show the opening attempts using liquids.
Numbering and barcode to trace each single bag.
One or more receipts.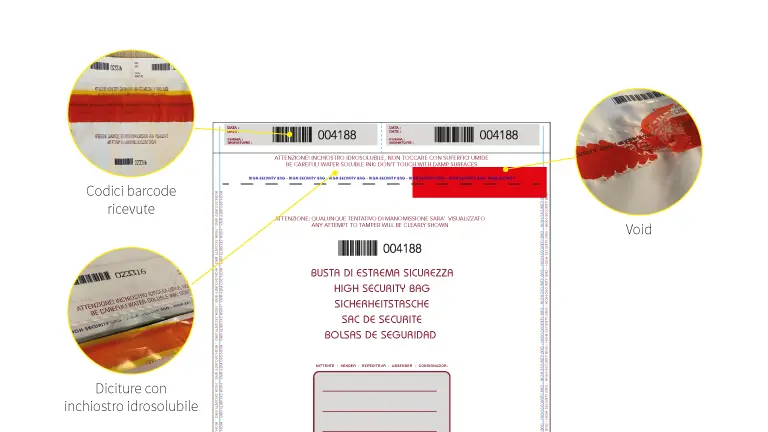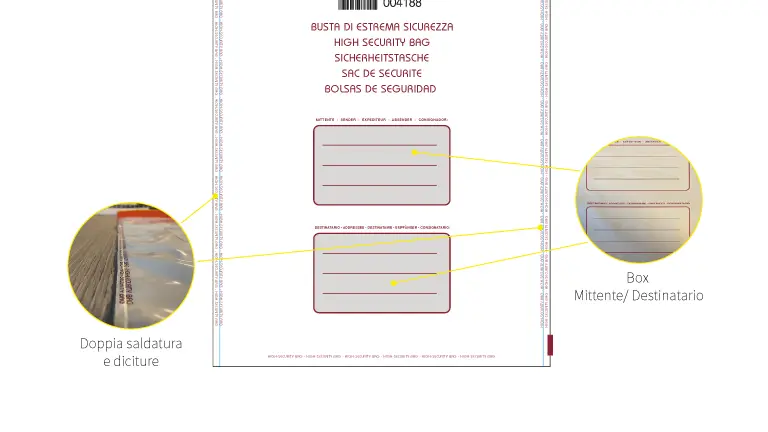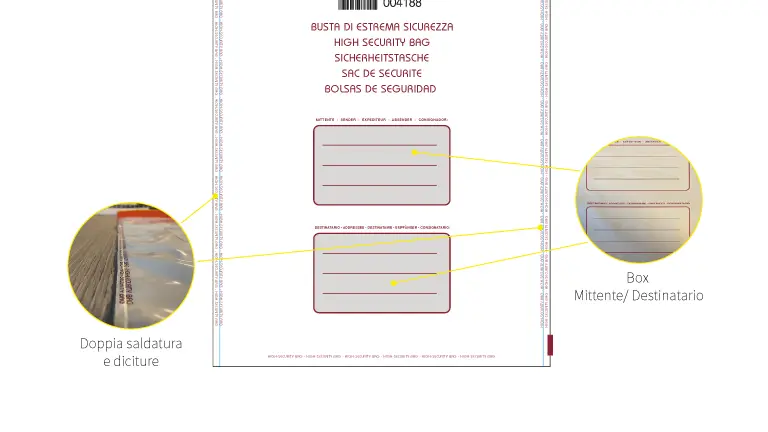 Double sealing with microtext between the seams to guarantee the bag is strong and uninfringeable.
White panel to write Sender / Addressee.
Many formats available
Our standard assortment of security bags is ready in stock in many formats,
but we can also produce tailor-made security bags upon each customer's request,
customized with its own logo and design
and, if needed, more numbered receipts.
Data Sheet
Technical Specifications Data Sheet
for Security bags
for quality and professionalism
Chosen by our customer
…thank you for trusting us …
High security envelopes for transporting valuables and documents.

Maximum security transparent bags for visual inspection for transporting samples for laboratory analysis.
Security bags
Fields and applications

Credit institutes, values transport companies, insurance companies, pharmaceutical industry, agricultural sector, chemical industry, Cosmetics, electronical companies, food industry.